GOLD COAST BLIND REPAIRS & NEW INSTALLATIONS
GOLD COAST BLIND REPAIRS | RE-BLIND
A & A RE-BLIND are your complete blind repair and replacement experts. We have been servicing Gold Coast customers for over 25 years and pride ourselves on providing the right advice on repairing or replacing your blinds. We are a mobile in-home service provider.
We offer our professional services on the following products: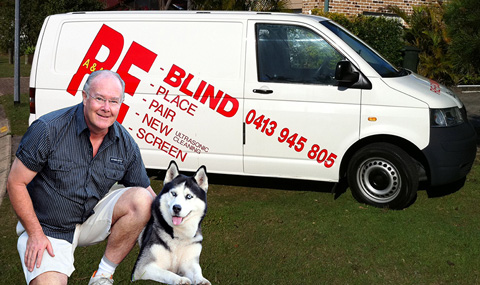 Our complete list of services includes:
All repairs to blinds, awnings and screens
Supply and installation of new and custom made blinds, awnings, screens
Ultrasonic Blind & Awning Cleaning (same day), minimum charge = (100 vertical blades) or (10 sq metres holland)
Relocation of existing blinds
Installation and re-sizing of pre fab (off the shelf) blinds
Curtain Track repair and replacement and installation
We supply high quality locally made UNIILINE blinds as well as supplying affordable imported brands, dependant on our customer's needs.
Our componentry page allows you to identify which component of your blind needs fixing. You can gain a much more accurate quote if you can identify the part. Click here....

View our list of affordable "off the shelf" imported blinds. We can source and install Verticals, Venetians and Holland Blinds.
Click here....

Call Greg on 0413 945 805 for an immediate quote. Alternatively you can fill out our online quote request form.
Click here....
Choosing New Blinds
Choosing the right type of blind can be a big decision. Air flow, allowing/blocking light, maintenance/cleaning requirements and appearance are all important factors and differ greatly between styles. Learn more here....
Vertical Blinds are very popular in home and office and are the most versatile and practical blind available. Read more....

Venetian blinds, often referred to as horizontal blinds, have become more popular in recent times. Read more....

 

Holland Blinds, also referred to as Roller Blinds. Roman Blinds are also a similar design. Read more....