ABOUT US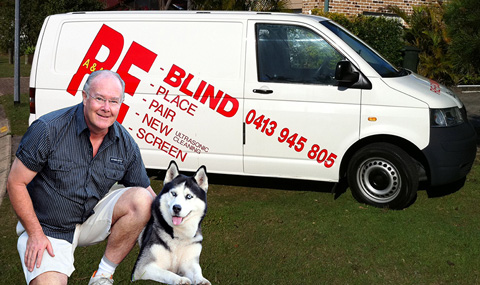 A & A Re-Blind was established over 27 years ago and has been providing exceptional service to clients throughout the Gold Coast ever since.
Initially established as a blind repair and installation business, Re-Blind has grown to offer similar services for awnings, security screens, flyscreens, shutters & louvres.
Re-Blind is used as a play on words as it can be interchanged with Repair, Renew, Replace and Re-screen.
About Greg (owner of Re-Blind)
I come from a builders background growing up on the construction sites of homes my father built. It was a natural progression after leaving school to train as a carpenter. After a few years overseas I worked on power station construction sites as a sheet metal worker before changing professions to do 20 years in the printing world doing graphic design specialising in mass production of full colour business cards, Postcards and brochures.
In 2001, I moved to the Gold Coast and bought A & A Blinds which had already been established for 12 years. At age 63 I now repair blinds, install New Blinds, Clean Blinds and recently started re-programming and replacing Electric dive blinds. I bring with me old fashioned beliefs that the customer is (almost) always right and that truth and integrity are tantamount to giving good reliable service.